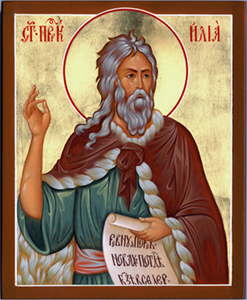 St. Elias High School is a minority co-educational English Medium School under the management of St. Vincent De Paul Church. It aims at providing an all-round education: liberal, moral, technical and physical, primarily for Catholics for whose education the institution is established and also for other children irrespective of religion, race, language or any of them, in so far as is consistent with Catholic principles.It prepares pupils for the Secondary School Certificate Examination. This school is affiliated to the Archdiocesan Board of Education (ABE).
My dear Elysian Staff and Students,
Welcome to this academic year 2018 – 2019, a brand new year full of opportunities, promise and hope.
Education is not just head knowledge, but heart formation, which shapes us as better human beings. So all round participation and development is assured for all, through the various curricula n activities in our school.
Our school motto reads, " God shows the way". Yes for 180 years since our school was founded in 1839, God has shown us the way, and He will continue to show us the way.
All the best to everyone and may St. Elias, our school Patron, continue to assist us. God bless us all.
– Rev. Fr. Austin Norris
Manager
The school follows the SSC board which is the state board of the Government of Maharashtra. It runs classes from standard one to standard ten, besides a pre-primary section.
St. Elias understands that good quality teaching can only be achieved by trained teachers. We take care in the selection of our teachers and provide them training and refresher courses from time to time.
At St. Elias the emphasis is on quality education and this tradition is reflected very clearly in our Computer Department also. We have made it a point to keep our children abreast with the fast paced changes in the computer world, rather than making them follow the stereo-type computer syllabus. We want to nurture creative and thinking minds that are forever exploring new realms in the computer arena.
School Farewell Party. The staff and the students organised a farewell party for the outgoing batch of the students of std tenth on 2nd February 2019 on the school quadrangle. The programme began with a short prayer service.This was followed by a short speech by the...